Maintenance
we operate nationwide
Lift Repair
24 hour call out 365 days a year
Modernisations and Refurbishments
For older lifts that would benefit from an aesthetic make over, we offer a first class modernisation and refurbishment design service.  We can totally replace or rejuvenate the existing lift car and entrances,  using state of the art replacement equipment and contemporary designs to make your lift look new again.
In many situations reliable lift service is an essential part of a buildings infrastructure.  Like all things lifts have an expected life span.  When a lift is nearing the end of its life expectancy, reliability becomes an issue. Replacing old lift controls and drive systems not only restores a lift's reliability but generally means it has enhanced safety devices, smoother operation, more accurate floor stopping and leads to reduced operating costs  making the whole process worthwhile.
Whether it's Traction or Hydraulic driven, we can provide an efficient and reliable integrated drive system to meet the current Standards and Regulations.
We offer a free no obligation survey and quotation. Click here to contact us.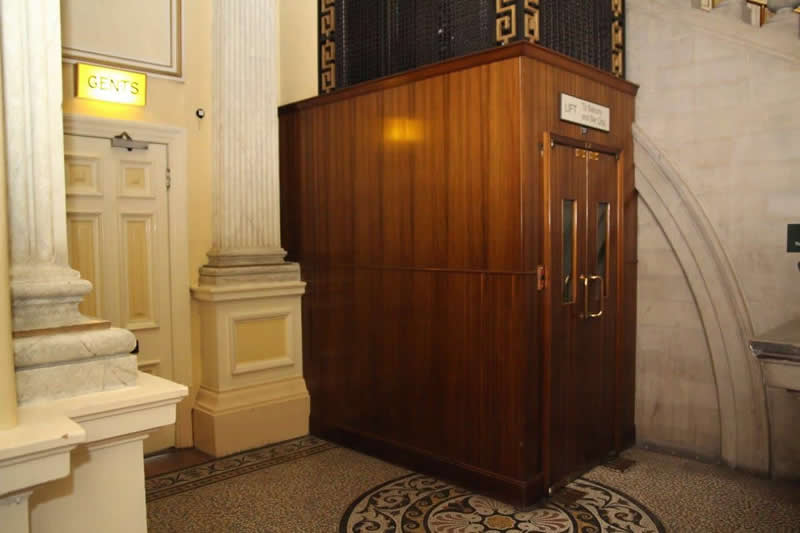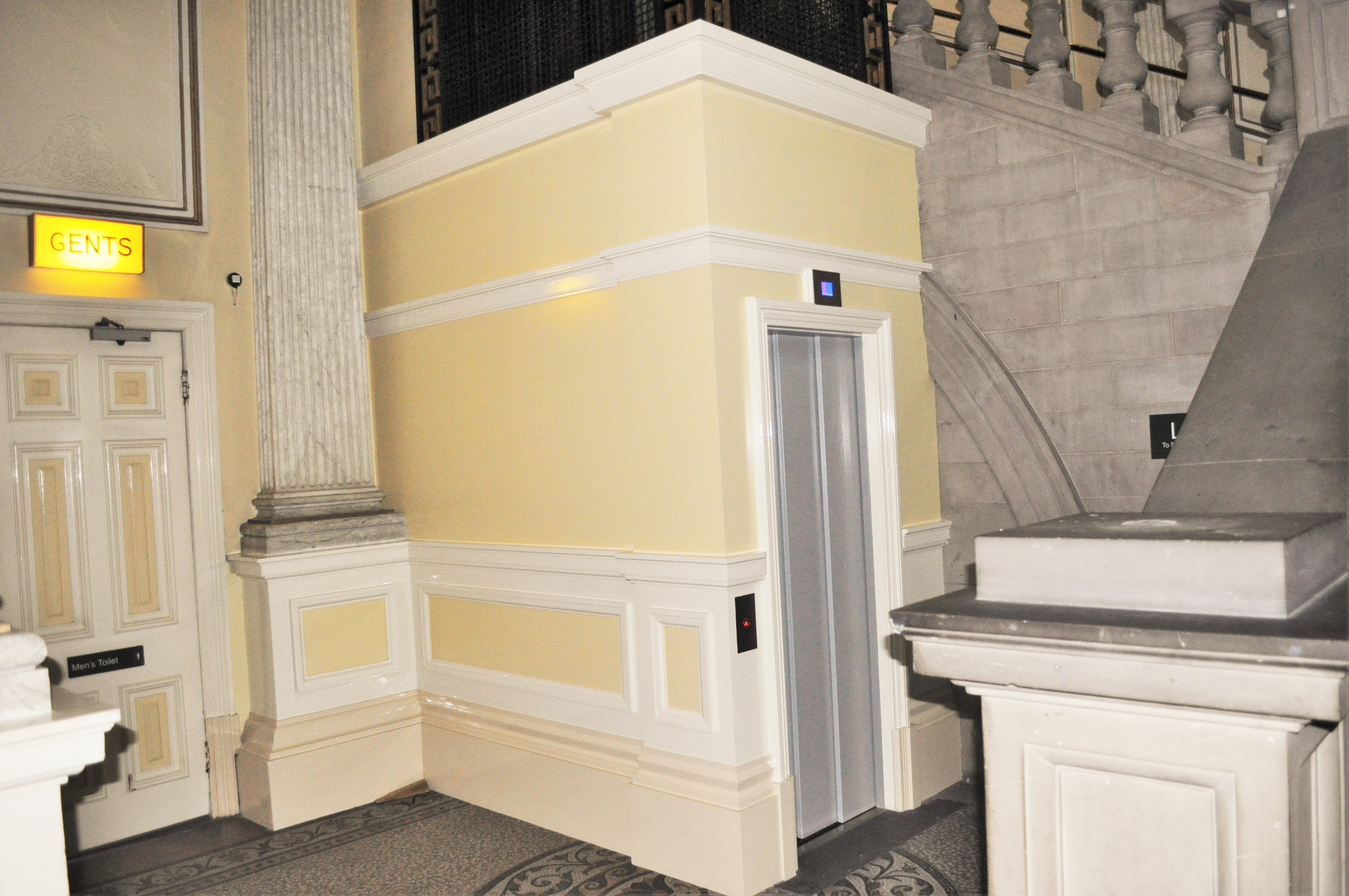 Huddersfield Town Hall Refurbishment